Thank you for taking the quiz!
Here are Your Results:
Hi, it's Dr. Steven Sisskind here…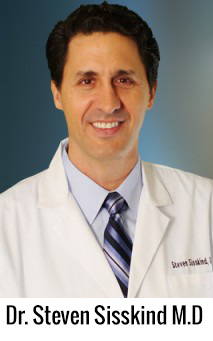 And based on the answers you've provided…
About your body shape…
Your cravings…
And the symptoms you've described…
Your Weight Loss Type is what's known as:
Type "G"
Now, in case you're wondering…
The "G" in "TYPE G" stands for a hormone in the body known as…
Ghrelin
You see, TYPE G people have a tendency to have an abnormally HIGH level of Ghrelin…
In fact, this would be consistent with what you've told me about your body and symptoms.
You see, a high Ghrelin level is one of the biggest things that can make losing weight such a challenge for TYPE G people.
And the reason why, is because Ghrelin is what's known as the body's "Hunger Messenger".
The more Ghrelin you have in your system...
Basically, the hungrier you get.
And if you're a TYPE G person and you ever find yourself fighting cravings…
This can also be due to an elevated Ghrelin level as well...
And the reason why, is because as multiple studies have shown…
A HIGH Ghrelin level can actually activate your brain's REWARD mechanism…
Which can set off cravings for highly addictive, sweet, fatty foods…
The EXACT foods that are most EASILY stored as fat.
And even worse?
A HIGH level of the "Hunger Messenger" tends to lead to these cravings at the WORST possible times…
Usually at night - when your body is MOST likely to store that food as FAT.
And this is one of the most frustrating things for TYPE G people:
When you have a HIGH level of the "Hunger Messenger" Ghrelin…
It can be almost IMPOSSIBLE to follow a healthy eating plan.
So the question is, what's the solution?
As a TYPE G person…
What you need to do…
Is "flip a switch" to get your Ghrelin level back in check.
The GOOD NEWS is…
By taking a few simple steps, you can actually LOWER your Ghrelin level.
(In fact, I'm going to show you how in just a second here).
What's interesting about most TYPE G people - with a high Ghrelin level…
Is that there's ALSO a tendency for THREE other hormones to be out of balance in your body at the same time:
1. Adiponectin
2. Insulin
3. Cortisol
It's something I like to call the TYPE G "Domino Effect"…
And I'm going to explain what that means for you in just a moment…
But first, let's get to the single most important question, which is this:
As a TYPE G person looking to lose weight…
When it comes to your diet, exercise, and lifestyle choices…
What should you do DIFFERENTLY compared to other people with OTHER Metabolism Types?
(Of course, you should always check with your doctor to get the thumbs up before starting any weight loss program…)
Let's get right to it:
The FIRST thing I recommend for TYPE G people is this:
Substitute beans for bread.
Now, let me explain what I mean by that…
You see, certain foods have actually been shown to suppress your production of Ghrelin – that "Hunger Hormone"…
(While other foods have not…)
And one of the best Ghrelin-suppressing foods out there?
Is you guessed it…
Beans.
In fact, in a recent study…
Eating brown beans at dinner (as opposed to white or wheat bread), was shown to significantly suppress Ghrelin level at breakfast the next day…
Now, I know for most people…
This isn't something they would normally eat on a daily basis.
But for a TYPE G person, simply adding a side of beans to your dinner each night…
Can be an easy first step to help get your Ghrelin level back in check.
Another Solution for Type G People
I do have a solution that we offer that's helps LOWER your Ghrelin level…
And give yourself a weight loss "kick start".
Without counting calories…
Without having to eat beans every night…
And without having to step onto a treadmill…
It addresses all the issues associated with Type G people.
And with your permission I'd like to share this solution with you now:
AutoRefill lets you replenish your supply of RealDose essentials without the trouble of shopping and ordering. It's convenient, affordable and easy.
With AutoRefill, you NEVER have to worry about missing out on all the health benefits of your RealDose products, plus you'll enjoy our highest VIP Customer savings of up to 30% with FREE shipping on all orders, for life!
Plus, we'll NOTIFY you via email 10-days BEFORE each shipment, so you can pause, skip, modify or even cancel via our convenient self-service web portal. Nothing could be easier!
Frequently Asked Questions
Q: What are the ingredients in RealDose Weight Loss Formula No. 1?
A: Here are the supplement facts for RealDose Weight Loss Formula No. 1:
Q: Is RealDose Weight Loss Formula No. 1 "all natural?"
A: Yes. Our formula is made with all natural, non-GMO ingredients that are Vegan and certified Kosher. It contains NO gluten, dairy, eggs, or soy.
Q: Is RealDose Weight Loss Formula No. 1 caffeine-free?
A: Yes. RealDose Weight Loss Formula No. 1 contains absolutely no stimulants and is decaffeinated.
Q: How often do I take RealDose Weight Loss Formula No. 1?
A: Take 1 VegiCapsule, 3 times a day, 30 minutes before meals
Q: How much weight can I expect to lose?
A: A healthy rate of weight loss is 2 pounds a week until you reach your goal.
Q: Is RealDose Weight Loss Formula No. 1 safe?
A: Yes. We formulated RealDose Weight Loss Formula to be safe, non-addictive, and free from side effects.
Q: Will RealDose Weight Loss Formula No. 1 interfere with medications I'm taking?
A: We've taken great care to formulate RealDose Weight Loss Formula No. 1 so that it will not interfere with most medications, including those for the treatment of diabetes, cholesterol, and high blood pressure. However, you should always consult with your physician regarding any potential interaction with RealDose Weight Loss Formula No. 1 ingredients and the medications that you are taking.
Q: Can I take RealDose Weight Loss Formula No. 1 if I'm pregnant or nursing?
A: RealDose Weight Loss Formula is not intended for use by pregnant or nursing women. You should always consult your health care practitioner before taking any dietary supplement.
Q: How long will it take for my shipment to arrive?
A: We generally ship within 1 business day of receiving your order. The average shipping transit time within the continental United States is 2-5 business days.
Q: Is the RealDose Weight Loss Formula No. 1 guaranteed?
A: Yes. We're so sure that you'll love RealDose Weight Loss Formula No. 1, that we protect you with our Unconditional 365-day "You Must Be Thrilled!" Money-Back Guarantee. We want you to have plenty of time to experience and benefit from the product so you can discover for yourself how great it will make you feel.
If you're not happy with your results, simply notify us up to one full year after purchase by calling (800) 928-5580 (Outside U.S. +1-307-222-6725) or visiting www.realdosenutrition.com. We'll make arrangements for you to receive a 100% refund (less shipping, if applicable). No questions asked. No unusual hoops to jump through.
Q: Which package should I order?
A: Many customers report that the most dramatic results start occurring during months 2 to 3 of being on the product. We recommend you start with the 90-day supply for best results.
Clinical Research