Thank you for taking the quiz!
Here are Your Results:
Hi, it's Dr. Steven Sisskind here…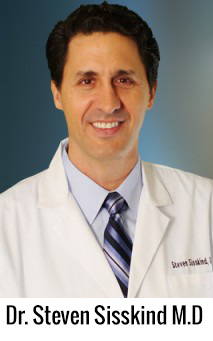 And based on the answers you've provided…
About your body shape…
Your cravings…
And the symptoms you've described…
Your Weight Loss Type is what's known as:
Type "A"
Now, in case you're wondering…
TYPE A Weight Loss Type has nothing to do with "TYPE A personality"…
Instead, the "A" in TYPE A stands for a hormone in the body known as…
Adiponectin.
And people with weight loss TYPE A have a tendency to have an abnormally LOW level of Adiponectin…
This would be consistent with what you've told me about your body and cravings.
You see…
A low Adiponectin level is one of the biggest factors that can make losing weight such a challenge for TYPE A people.
And the reason is when it comes to losing weight...
Adiponectin is actually a hormone you WANT.
It's a "Good Hormone"…
In fact Adiponectin is literally THE hormone that tells your body to specifically burn FAT for fuel…
Instead of sugar or muscle tissue.
In fact, multiple studies have shown:
The more Adiponectin you have circulating in your bloodstream... The more fat you burn.
It's really as simple as that.
But if you're a TYPE A person…
Which means you likely have a LOW Adiponectin level - and you're struggling to lose weight…
One of the most frustrating things for TYPE A people…
Is that the MORE fat you have, The LOWER your Adiponectin level tends to be…
Which is why losing weight for TYPE A people in particular, can be so difficult at the BEGINNING.
As a TYPE A person what you need to do…
Is to give your body an Adiponectin "kick start" to get things going…
The GOOD NEWS is…
By taking a few simple steps, you can actually RAISE your Adiponectin level…
In fact, I'm going to show you how in just a second here…
But first, as a TYPE A person, there's one last thing you need to know about your body's hormones and that's this:
For most TYPE A people with a low Adiponectin level…
Is there's ALSO a tendency for THREE other hormones to be out of balance in your body at the same time:
1. Ghrelin
2. Insulin
3. Cortisol
It's something I like to call the TYPE A "Domino Effect"…
And I'm going to explain what that means for you in just a moment…
But first, As a TYPE A person looking to lose weight…
When it comes to your diet, exercise, and lifestyle choices…
What should you do DIFFERENTLY compared to other people with OTHER Weight Loss Types?
There are
3 specific foods

I recommend (for TYPE A people specifically) who want to lose weight and keep it off…

You'll want to combine these 3 foods with a nutritious low-calorie diet and regular exercise to get the fastest results possible….

(Of course, you should always check with your doctor to get the thumbs up before starting any weight loss program…)

The foods are:

1. Green Olives
2. Macadamia Nuts
3. Hass Avocados
And the reason why, is because these three specific foods have some of the HIGHEST concentrations of one thing you really want to pay attention to:
Monounsaturated fat
What's the big deal with mono-unsaturated fat?
Well, the reason why it's SO important…
Is because studies have shown, when you eat a diet RICH in monounsaturated fat…
It can actually RAISE your
Adiponectin levels…
The "fat burning" hormone your body NEEDS flowing through your bloodstream if you want to start burning more fat…
In fact, in a recent study…
People were asked to consume three different diets in random order for six weeks:
One diet was high in carbs…
One high in protein…
And one high in monounsaturated fat…
And in just SIX WEEKS…
When they ate the diet high in monounsaturated fat…
They had significantly higher levels of Adiponectin than when eating EITHER of the other two diets…
And by the way, I know it's a little counter-intuitive:
That if you want to burn fat FASTER - that you need to eat more fat…
But remember:
We're talking specifically about MONO-unsaturated fat ONLY.
(This doesn't mean you go crazy and start eating donuts and French fries).
You need to target foods specifically high in monounsaturated fat.
(Such as green olives, macadamia nuts and Hass avocados)
A Solution for Type A People:
In addition to eating a diet high in monounsaturated fat…
I do have a solution that we offer that's helps RAISE your Adiponectin level…
And "kick starts" that fat burning hormone.
Without counting calories…
Without worrying about fat ratios…
And without having to step inside a gym…
It addresses all the issues associated with Type A people.
And with your permission I'd like to share this solution with you now:
AutoRefill lets you replenish your supply of RealDose essentials without the trouble of shopping and ordering. It's convenient, affordable and easy.
With AutoRefill, you NEVER have to worry about missing out on all the health benefits of your RealDose products, plus you'll enjoy our highest VIP Customer savings of up to 30% with FREE shipping on all orders, for life!
Plus, we'll NOTIFY you via email 10-days BEFORE each shipment, so you can pause, skip, modify or even cancel via our convenient self-service web portal. Nothing could be easier!
Frequently Asked Questions
Q: What are the ingredients in RealDose Weight Loss Formula No. 1?
A: Here are the supplement facts for RealDose Weight Loss Formula No. 1:
Q: Is RealDose Weight Loss Formula No. 1 "all natural?"
A: Yes. Our formula is made with all natural, non-GMO ingredients that are Vegan and certified Kosher. It contains NO gluten, dairy, eggs, or soy.
Q: Is RealDose Weight Loss Formula No. 1 caffeine-free?
A: Yes. RealDose Weight Loss Formula No. 1 contains absolutely no stimulants and is decaffeinated.
Q: How often do I take RealDose Weight Loss Formula No. 1?
A: Take 1 VegiCapsule, 3 times a day, 30 minutes before meals
Q: How much weight can I expect to lose?
A: A healthy rate of weight loss is 2 pounds a week until you reach your goal.
Q: Is RealDose Weight Loss Formula No. 1 safe?
A: Yes. We formulated RealDose Weight Loss Formula to be safe, non-addictive, and free from side effects.
Q: Will RealDose Weight Loss Formula No. 1 interfere with medications I'm taking?
A: We've taken great care to formulate RealDose Weight Loss Formula No. 1 so that it will not interfere with most medications, including those for the treatment of diabetes, cholesterol, and high blood pressure. However, you should always consult with your physician regarding any potential interaction with RealDose Weight Loss Formula No. 1 ingredients and the medications that you are taking.
Q: Can I take RealDose Weight Loss Formula No. 1 if I'm pregnant or nursing?
A: RealDose Weight Loss Formula is not intended for use by pregnant or nursing women. You should always consult your health care practitioner before taking any dietary supplement.
Q: How long will it take for my shipment to arrive?
A: We generally ship within 1 business day of receiving your order. The average shipping transit time within the continental United States is 2-5 business days.
Q: Is the RealDose Weight Loss Formula No. 1 guaranteed?
A: Yes. We're so sure that you'll love RealDose Weight Loss Formula No. 1, that we protect you with our Unconditional 365-day "You Must Be Thrilled!" Money-Back Guarantee. We want you to have plenty of time to experience and benefit from the product so you can discover for yourself how great it will make you feel.
If you're not happy with your results, simply notify us up to one full year after purchase by calling (800) 928-5580 (Outside U.S. +1-307-222-6725) or visiting www.realdosenutrition.com. We'll make arrangements for you to receive a 100% refund (less shipping, if applicable). No questions asked. No unusual hoops to jump through.
Q: Which package should I order?
A: Many customers report that the most dramatic results start occurring during months 2 to 3 of being on the product. We recommend you start with the 90-day supply for best results.
Clinical Research